Scaling the Impact of Women Entrepreneurs in Austin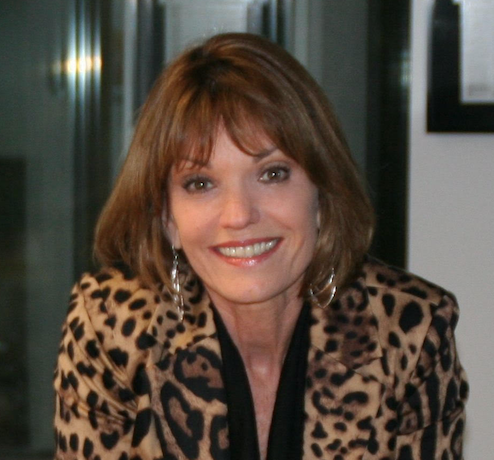 "I couldn't be more excited to announce that Women@Austin is joining Notley's social impact ecosystem for the next chapter of growth." – Jan Ryan, Founder, Women@Austin
When I first founded Women@Austin with a group of experienced women entrepreneurs in 2014, Austin was a very different place. Women entrepreneurs tended to operate out of silos, not knowing one another and rarely, if ever, leaning on each other for advice or connection when it came to getting their business off the ground.
I can remember like yesterday when we organized our first public event that year. We had no idea how many women were out there who would need or want a network like this. We booked a room at Capital Factory, created an Eventbrite and held our breath. Within less than 24 hours the event was sold out with a waiting list. Clearly we had hit a nerve! The energy and enthusiasm inside that room was palpable, and it hasn't changed since.
So why Notley and why now? Notley is an organization that believes in the benefit of scaling social and nonprofit innovation with social entrepreneurship and responsible business.
We've remained a 100% volunteer-led organization for four years, with good results. There are three main reasons we're excited about this next chapter at Women@Austin, and why we see Notley as the perfect partner:
Scale. We knew that it was time for structure if we wanted to scale, and there seems to be plenty of demand for that. The network has grown to over 1000 people, and 21 women on the Steering Committee, but it's very hard to keep up with that number of people and offer consistent programming without a single full-time employee. It's time to go broader, it's time to go deeper.

Amplify. The stories abound over the last four years of how Austin women have found co-founders, courage, connections and confidence through association with Women@Austin, either through programming, mentoring, or introductions made through a network of investors. Our Steering Committee unanimously feels it is time to amplify that impact. There are many programs we have ideated and wanted to do, but had no one to run them. Austin women are growing and coming into their own as entrepreneurs, and the timing is now if we want to lead the nation.

Vision. Probably what gets me the most excited about being part of Notley is the alignment of values and passion around a singular vision: to help make Austin the most accessible supportive city in the nation for women. It's uncanny how Notley and Women@Austin share such a series of common goals and vision. The playbook Women@Austin has created here in Austin can and should be extended to other markets.
Equality is a team sport. Transformation cannot happen in isolation. Notley is harnessing the power of collective action in their mission of scaling businesses, nonprofits, and programs to make positive change in the world through mission-driven programs and places. Together, we plan to align with other leaders in the ecosystem, working as unified problem-solvers on this topic. We plan to support an expanded Steering Committee and to allow these leaders to organize around their specific areas of interest, channeling their business acumen, influence and commitment into a single voice tackling a clear set of goals.
As a result, Notley and Women@Austin can increase a network effect with outcomes that will lift all boats. We will have a centralized calendar for women's activities and programming in Central Texas. We will be able to share aggregate data on successful women-led businesses and become vocal advocates to the investment community while cultivating a strong network of women-friendly VC firms that our startups can tap into.
If you're not already an active part of our community, I hope you will be. For women entrepreneurs, now is the time to get off of the sidelines and into the game. For those of you that are ready to continue to change the rules, I'd like to personally invite you to meet the Notley team and learn more about what's next for Women@Austin during the Austin Startup Week Social Impact Track on October 2 at The Center for Social Innovation. The entire day will be filled with opportunities and discussions on how to create impact in Austin and with your help, we can make Austin the best business climate for women entrepreneurs.
Greater gender diversity has proven to yield better bottom line results and create more dynamic workforce cultures. It has led to the success of more minority led businesses, and the acceptance of broader areas of diversity. But there is much work left to do! We know that if Austin comes together and surrounds this program, we can and we will change the ratios.
Jan Ryan, Founder, Women@Austin